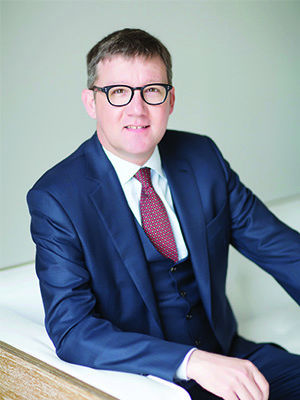 R. Scott Vaughn – President and Chief Executive Officer
Scott is the president and chief executive officer at GlobalHealth, a $250 million health maintenance organization. GlobalHealth provides affordable healthcare coverage to over 22,000 Oklahomans.
Before joining GlobalHealth in December 2010, Scott was a partner with a top 10 national CPA and consulting firm for 17 years. During his tenure with the firm, he served as the National Industry Partner providing oversight to the firm's national healthcare audit, tax and consulting practice. During early 2010, he chaired a task force which researched the monumental healthcare reform legislation that was signed into law earlier in the year, analyzing the impact of reform on the firm's healthcare clients throughout the U.S.
Scott has been actively involved in community and civic organizations, including co-chairing the Tulsa Area United Way's Alexis de Tocqueville committee with his wife Kayla. Scott and Kayla are currently chairing the Mental Health Association of Oklahoma's Carnivale Gala, one of the largest annual fundraisers in Oklahoma. He currently serves on the board and executive committee of Philbrook Museum of Art. In 2008, the Speaker of the Oklahoma House of Representatives appointed Scott to serve on the board of investors for the Oklahoma Tobacco Settlement Endowment Trust. In 2017, the Governor appointed Scott to serve on the board of trustees for Oklahoma State University – Tulsa.
Scott received his bachelor's degree in accounting from Oklahoma State University in 1993. Scott and his wife Kayla have two children, Benjamin and Luca.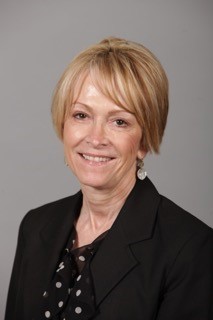 Nancy J. Reed, JD, RN, MPH, CHC, FACHE – Senior Vice President and Chief Compliance & Legal Officer
Nancy is the Senior Vice President and Chief Compliance & Legal Officer at GlobalHealth. She is responsible for the company's compliance, regulatory, legal, and privacy and information security functions of the company. Prior to joining the health plan, Nancy was a corporate vice president and the chief compliance and privacy officer at INTEGRIS Health, the largest healthcare system in Oklahoma. Nancy previously directed Medicare operations for the Medicare Part A Intermediary at Blue Cross Blue Shield of Oklahoma. She has also worked as a senior healthcare consultant at BKD, LLP, a national CPA and consulting firm, with extensive acute care hospital experience. Nancy earned a Juris Doctor (JD) from the Oklahoma City University School of Law, a Master of Public Health (MPH) from the University of Oklahoma Health Sciences Center, and a Bachelor of Science degree in Nursing (BSN) from the University of Tulsa. Nancy is a licensed attorney and registered nurse. Additionally, she is certified in healthcare compliance (CHC) by the national Health Care Compliance Association and is a fellow in the American College of Health Care Executives (FACHE).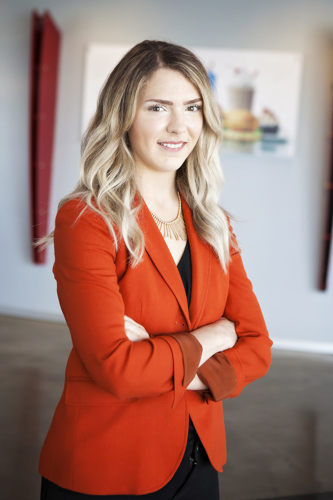 Jessica Sheets – Director, Human Resources
Jessica is the Director of Human Resources at GlobalHealth. She serves as the head of the human resource function of the company. Jessica previously served as the Senior Director of Organizational Development and Employee Engagement for SONIC Drive-In, America's largest drive-in restaurant chain. In Jessica's time at SONIC, she served several roles within communication and human resources. Jessica's primary focus and expertise was in leading SONIC's employee engagement research and strategy, ultimately showing significant correlations between employee engagement and key business metrics. Jessica also played a role in developing the organization's strategy setting process while developing leaders to meet the needs of a growing company. Her passion is for using scientifically proven principles to lead transformational HR intended to grow business. Jessica holds an MS in Industrial and Organizational Psychology from Kansas State University and a BA in Journalism from The University of Oklahoma.