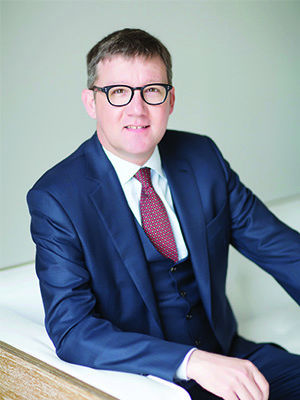 R. Scott Vaughn, CPA – President and Chief Executive Officer
Scott is the president and chief executive officer of GlobalHealth. GlobalHealth provides affordable healthcare coverage to individuals in all 77 counties in Oklahoma.   
Before joining GlobalHealth in December 2010, Scott was a partner with a top 10 national CPA and consulting firm for 17 years.  During his tenure with the firm, he served as the National Industry Partner providing oversight to the firm's national health care audit, tax and consulting practice.  During early 2010, he chaired a task force which researched the monumental health care reform legislation that was signed into law earlier in the year, analyzing the impact of reform on the firm's health care clients throughout the U.S.
Scott has been actively involved in community and civic organizations, most recently co-chairing the Tulsa Area United Way's Alexis de Tocqueville committee with his wife Kayla.  He has also served as the president of the Child Abuse Network, a member of the advisory board for the Salvation Army – Tulsa, and is a member of the advisory board for the Oklahoma State University School of Accounting.  In 2008, the Speaker of the Oklahoma House of Representatives appointed Scott to serve on the board of investors for the Oklahoma Tobacco Settlement Endowment Trust.
Scott received his bachelor's degree in accounting from Oklahoma State University in 1993.  Scott and his wife Kayla have two children. 
Tayla Harris, CPA, CFE – Senior Vice President & Chief Financial Officer
Tayla is the Senior Vice President and Chief Financial Officer (CFO) of GlobalHealth, Inc. She is responsible for the accounting and finance functions of the company. Tayla previously held a position as accounting manager at one of the largest privately held financial institutions in the U.S., where she was responsible for financial reporting, income tax preparation, implementation and oversight of internal controls and operational processes, and all daily accounting functions. She also worked as a senior auditor for a large Oklahoma-based public accounting firm. Tayla graduated Summa Cum Laude from Southern Nazarene University with a Bachelor of Science degree in accounting. Tayla is a member of the Chickasaw Nation. She is a Certified Public Accountant and a Certified Fraud Examiner.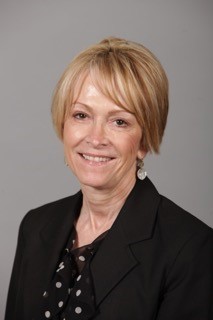 Nancy J. Reed, JD, RN, MPH, CHC, FACHE– Senior Vice President & Chief Compliance Officer
Nancy is the Senior Vice President and Chief Compliance Officer for GlobalHealth Holdings, LLC and GlobalHealth, Inc. Prior to joining the health plan, Nancy was a corporate vice president and the chief compliance and privacy officer for INTEGRIS Health, the largest health care system in Oklahoma. Nancy previously directed Medicare operations for the Medicare Part A Intermediary at Blue Cross Blue Shield of Oklahoma. She has also worked as a senior healthcare consultant for BKD, LLP, a national CPA and consulting firm, with extensive acute care hospital experience. Nancy earned a Juris Doctor (JD) from the Oklahoma City University School of Law, a Master of Public Health (MPH) from the University of Oklahoma Health Sciences Center, and a Bachelor of Science degree in Nursing (BSN) from the University of Tulsa. She is certified in healthcare compliance (CHC) by the national Health Care Compliance Association and is a fellow in the American College of Health Care Executives (FACHE).
J. David Thompson – Senior Vice President & Chief Operations Officer
David is the Senior Vice President and Chief Operating Officer (COO) for GlobalHealth, Inc. David brings 19 years of healthcare experience as a former financial controller with a national specialty hospital system where he served as the lead on initiatives that enhanced healthcare data management and reporting. He also acted as a former management consultant with a top 10 national CPA and consulting firm where he served in a client service capacity by identifying and helping implement financial and operational solutions to a national provider client base. David received his Bachelor's degree in accounting with an emphasis in management information systems (MIS) from Oklahoma State University.