Dental Benefits
Dental Benefits
DENTAL BENEFITS INFORMATION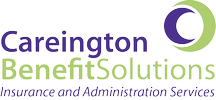 The following 2020 plans include dental benefits provided through Careington BenefitSolutions:
Medicare Advantage Plans with Dental Benefits
Generations Value (HMO)

Generations 

Classic (HMO)

Generations 

Select (HMO)
Please refer to your 2020 Evidence of Coverage (EOC) for details about your dental benefits.
Coverage includes a first-dollar benefit allowance for services:
Preventive dental services
Cleaning (for up to 2 every year)
Dental x-ray(s) (for up to 2 every year)
Oral exam (for up to 2 every year)
Dental services (Non-preventive)
Non-routine services
Diagnostic services
Restorative services
Endodontics
Periodontics
Extractions
Prosthodontics (dentures)
There are no deductibles, copayments, or coinsurance. You simply pay the amount that exceeds your plan allowance.