HEALTH INFORMATION TECHNOLOGY
In 2004, the President signed an Executive Order to avoid medical mistakes, reduce healthcare costs, and increase transparency of America's healthcare system through the use of Health Information Technology (HIT). Following the Executive Order, the Health Information Technology for Economic and Clinical Health (HITECH) Act, enacted as part of the American Recovery and Reinvestment Act, was signed into law in 2009 to promote the nation-wide adoption and meaningful use of HIT.
HIT, allows patients, healthcare providers, and health plans to share information securely, reducing costs by avoiding duplicate procedures and manual transactions. Most importantly, HIT reduces medical errors; for instance, emergency care medical decisions made without complete and accurate health information.
HIT can also help you find appropriate health information to aid you and your doctor in making appropriate clinical decisions regarding your care. Since privacy and security considerations are vitally important, safeguards have been established to keep your records safe from inappropriate disclosure.
Health Information
Included among the MyGlobalTM member portal features are:
Eligibility information
Health plan information
Personal referrals information
Personal medical claims information
Personal prescription claims information (coming soon)
Provider information
Request ID cards
Request PCP change
Links to personal health information from your healthcare providers (coming soon)
You must be a current GlobalHealth members and register for a login and password to access the MyGlobalTM member portal.
Price/Cost Transparency On-line Tools
At this time, GlobalHealth offers most services with set copays per service, which protects your total out-of-pocket expenditures. You know exactly what you are going to pay, because you know exactly what your copays will be. Your health plan may include preferred/non-preferred cost sharing depending on where you have a service or procedure. You pay a set copay either way, but access to healthcare cost information may help you and your family understand the difference in what you pay.
The following links provide access to cost and information. The calculator is based on Medicare national average payments and is only an estimate of what your procedure might cost. By clicking this link, you are leaving the GlobalHealth website. GlobalHealth is not responsible for the accuracy of information or security of third-party sites.
The following link provides access to price information for your prescription drugs.
Health Information
GlobalHealth's website provides information related to many health topics, included among the Healthy Living Tips features are:
Health risk appraisal tool
Interactive tools and health information
Health calculators and resources
Quality
You and your family can review healthcare quality information so that you can make more informed choices.
Compare Physician and or Hospital Quality:
Compare Hospital Quality Indicators, Complication rates, HQA:
Accreditation: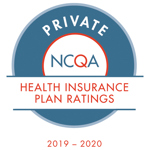 GlobalHealth, Inc., an NCQA Accredited Health Plan, was rated 3.5 out of 5 in NCQA's Private Health Insurance Plan Ratings 2019-2020, the only HMO plan in Oklahoma to receive this rating.