MEMBER MATERIALS & INFORMATION (FEDERAL EMPLOYEE HEALTH BENEFITS PROGRAM)
Learn more about your GlobalHealth benefits! Download the GlobalHealth FEHB Brochure, and other important documents below. All documents shown are available in printed versions. If you need a printed version, please contact Customer Care and a copy will be mailed to you at no cost. Contact us if you have questions or special needs.
Newsletters
Find information in the FEHB Brochure, or in the FAQs about:
Choosing a PCP
Complaints, Grievances and Disputed Claims
Urgent/Emergency Care
2020 Member Materials and Information
Additional Resources
How to Get the Most out of Your Plan
Right to Access Personal Health Information

 

(English)
Click here for materials prior to 2020.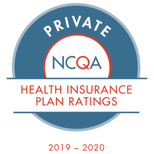 GlobalHealth, Inc., an NCQA Accredited Health Plan, was rated 3.5 out of 5 in NCQA's Private Health Insurance Plan Ratings 2019-2020, the only HMO plan in Oklahoma to receive this rating.