Main content
Personal
attention.
Honest
care.
Real
savings.

on a plan with
great benefits: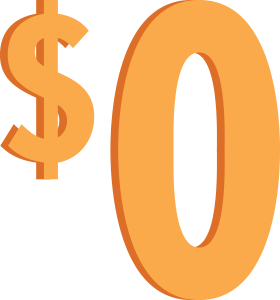 $0 Monthly Premiums on some plans
$0 Unlimited Primary Care Physician Visits
$0 Medical or Drug Deductibles
$0 Copay on Many Generic Drugs1
$0 Dental Cleanings and X-rays
Low maximum out-of-pocket of
$3,000 or $3,400 depending on plan
Yes, I want to save money with a
GlobalHealth Medicare Advantage plan!
By submitting this form, I consent to a licensed sales agent contacting me at any of my contact information provided above.

Annual Enrollment Period: October 15 - December 7
Original Medicare vs. GlobalHealth Medicare Advantage Plans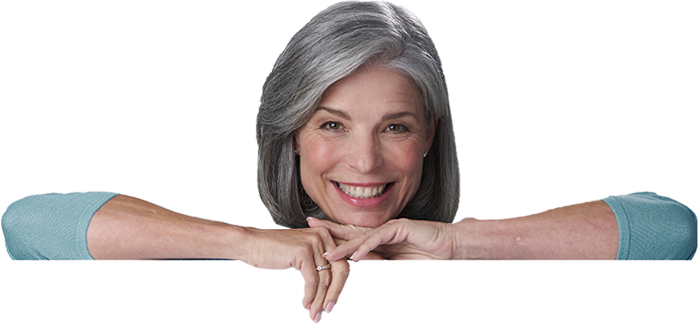 GlobalHealth
Medicare Advantage
Plans
Benefits
Original Medicare
$0* Monthly Premiums
No
Yes!
$0 Primary Care Physician Visits
No
Yes!
$0 Medical or Drug Deductibles
No
Yes!
$0 Copay on Many Generic Drugs1
No
Yes!
$0 Dental Cleanings and X-Rays
No
Yes!
Low Maximum Out-of-Pocket of $3,000
or $3,400 Depending on Plan
No
Yes!
Fitness Benefit on the Select Plan
No
Yes!
Supplemental Eyewear Benefits
No
Yes!
Quarterly Over-the-Counter Benefit2 on All Plans
No
Yes!
Gap Coverage for Prescription Drugs3
No
Yes!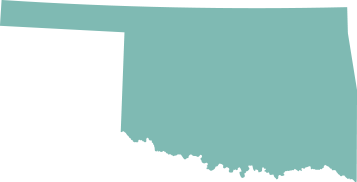 Your
Hometown

Health Plan
Thousands of physicians and hospitals in our provider network.*
Our extensive network of physicians and hospitals continues to grow!
Oklahoma City Area
Centennial Health
AllianceHealth Deaconess
Mercy Hospital
Mercy Primary Care Clinics
Integris Baptist Medical Center
Integris Health Edmond
Integris Southwest Medical Center
Integris Primary and Specialty Care Clinics
Oklahoma Heart Hospitals
Bone & Joint at St. Anthony
St. Anthony Hospital
Variety Care Clinic
Mary Mahoney Health Center
Tulsa Area
Harvard Family Physicians
Utica Park Clinic Physician Group
Hillcrest Medical Center
Hillcrest South Hospital
Hillcrest Hospital Claremore
McAlester Regional Health Center
Tulsa Spine & Specialty Hospital
Oklahoma Heart Institute
Oklahoma Surgical Hospital
OSU Medical Center, Mercy
OSU Physicians
Bailey Medical Center, Owasso
Oklahoma Spine and Brain Institute
Provider Network as of September 2018
This is not a full list of providers. Other providers are available in our network. The provider network may change at any time. You will receive notice when necessary. To see if your local provider or hospital is in network, visit www.GlobalHealth.com/search or call Customer Care at 1-844-280-5555 (TTY: 711)
Discover the value of choosing a Medicare
Advantage plan based right here in your backyard.
44 County Service Area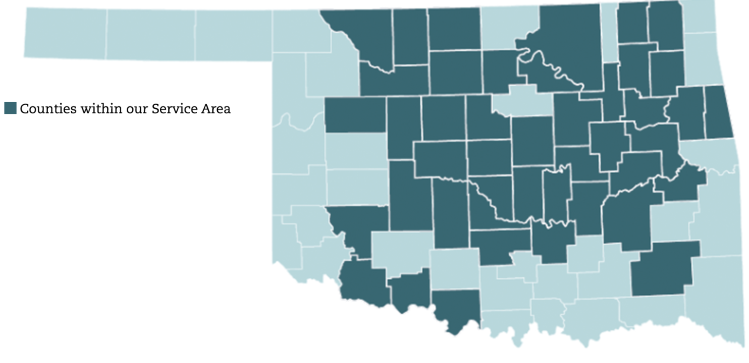 Adair
Alfalfa
Blaine
Caddo
Canadian
Cherokee
Cleveland
Cotton
Craig
Creek
Dewey
Major
Mayes
McClain
McIntosh
Muskogee
Noble
Nowata
Okfuskee
Oklahoma
Okmulgee
Osage
Garfield
Garvin
Grady
Grant
Haskell
Hughes
Jefferson
Kingfisher
Kiowa
Lincoln
Logan
Pawnee
Pittsburg
Pontotoc
Pottawatamie
Pushmataha
Rogers
Seminole
Tillman
Tulsa
Wagoner
Woods
If you answer yes to any of the following questions, you may be eligible for an SEP.
1. Are you turning 65?
The Initial Enrollment Period occurs 3 months before your 65th birthday, the month of your birthday and three months after your birthday month.
2. Do you qualify for Extra Help?
You may also be eligible for a Special Enrollment Period if you qualify for Extra Help paying for some or all of your prescription drug medication.
3. Do you have both Medicare and Medicaid?
If you have Medicare Part A and Part B and also have Medicaid, you may be eligible for a Special Enrollment Period.
Additional ways you may qualify for an SEP include:
1) You have moved outside of the service area for your current plan
2) You have moved and this plan is a new option for you
3) You no longer qualify for Extra Help paying for your Medicare prescription drugs
4) You recently involuntarily lost your credible prescription drug coverage (coverage as good as Medicare's)
5) You are leaving employer or union coverage
We treat every one of our members like an old friend.
And they notice.
[https://vimeo.com/298658258