Annual Enrollment Period: October 15 - December 7
Generations by GlobalHealth offers the
Lowest Premium of all plans for State of Oklahoma Retirees in 2020!
Yes, I want to save money with the Generations State of Oklahoma Retiree Medicare Advantage plan!
*If your county is not listed, it is not part of the
GlobalHealth service area
for Generations State of Oklahoma Retiree plan.
By submitting this form, I consent to a licensed sales agent contacting me at any of my contact information provided above.
1Cost-share/copay dependent on Tier status of drug and type of pharmacy being utilized. Not applicable to all Tiers.
2Does not include prescription drugs.
44 County Service Area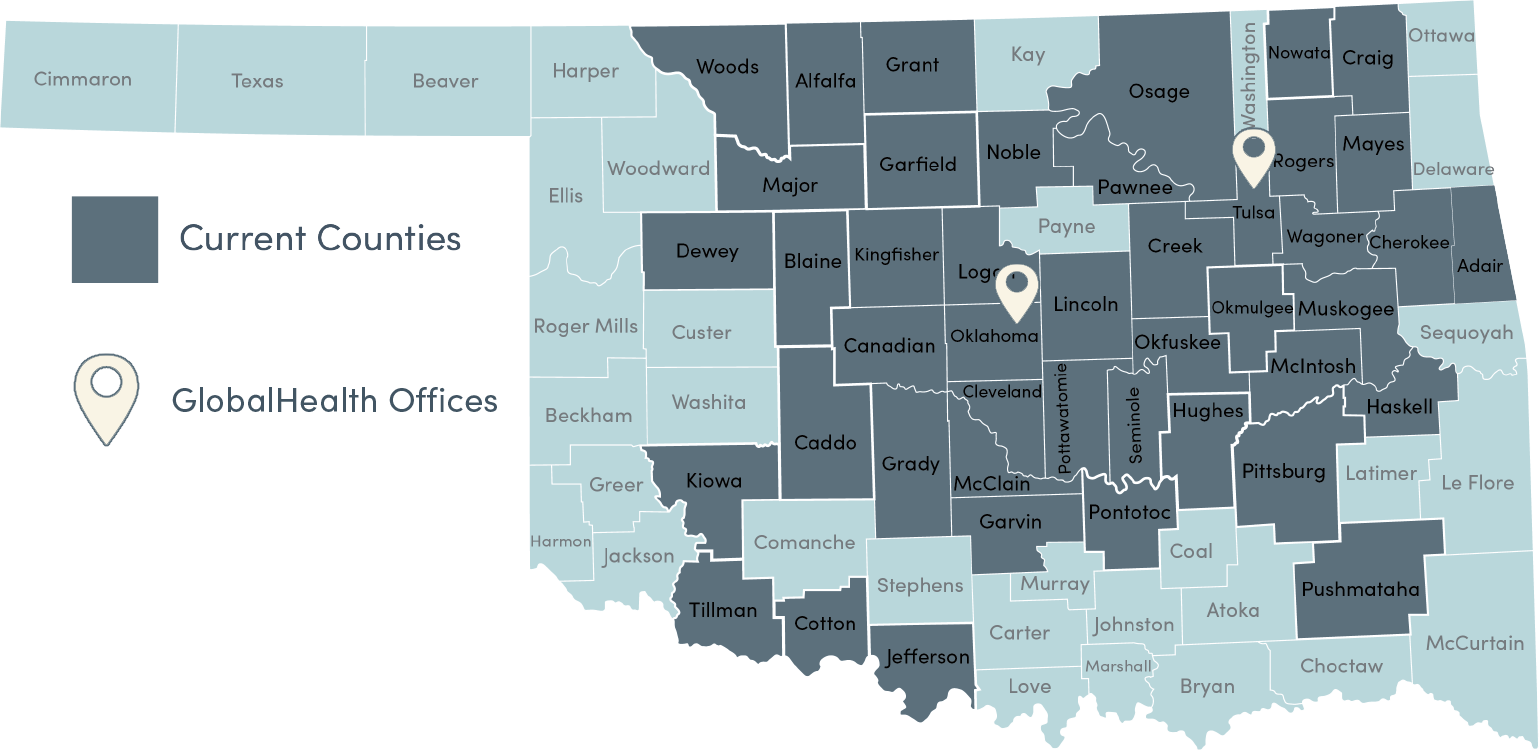 Adair
Alfalfa
Blaine
Caddo
Canadian
Cherokee
Cleveland
Cotton
Craig
Creek
Dewey
Major
Mayes
McClain
McIntosh
Muskogee
Noble
Nowata
Okfuskee
Oklahoma
Okmulgee
Osage
Garfield
Garvin
Grady
Grant
Haskell
Hughes
Jefferson
Kingfisher
Kiowa
Lincoln
Logan
Pawnee
Pittsburg
Pontotoc
Pottawatamie
Pushmataha
Rogers
Seminole
Tillman
Tulsa
Wagoner
Woods