INFORMATION FOR INSURANCE COORDINATORS AND BENEFITS COORDINATORS
At GlobalHealth, we believe a health plan should give you far more than discounts on certain outpatient procedures. Our plan is designed to help you and your employees save on high-quality healthcare you're more likely to need.
Discover the zeros you can use every day.
Unlimited $0 Primary Care Physician Visits
Zero Deductibles
Below are helpful links and resources for you and your employees. If you are looking for a material that is not listed, please visit our Member Materials page for a full list of member materials.


2021 Materials
2020 Materials
If you are interested in an on-site member orientation or new hire orientation with a GlobalHealth representative, please fill out the form below and a GlobalHealth representative will be in contact with you.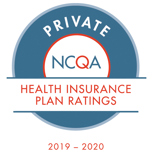 GlobalHealth, Inc., an NCQA Accredited Health Plan, was rated 3.5 out of 5 in NCQA's Private Health Insurance Plan Ratings 2019-2020, the only HMO plan in Oklahoma to receive this rating.