MEMBER MATERIALS AND INFORMATION (STATE, EDUCATION & LOCAL GOVERNMENT EMPLOYEES)
Learn more about your GlobalHealth benefits! Download the Member Handbook and other important documents below. All documents shown are available in printed versions. If you need a printed version, please contact Customer Care and a copy will be mailed to you at no cost.
Find information in the Member Handbook, or in the FAQs about:
Choosing a PCP
Complaints, Grievances and Appeals
Urgent/Emergency Care
2020 Plan Materials and Information
2020 Member Handbook (English) (en Espanol) (Accessible)
2020 Summary of Benefits and Coverage (SBC) (English) (en Espanol)
2019 Plan Materials and Information
Additional Resources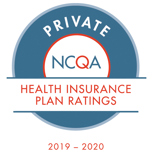 GlobalHealth, Inc., an NCQA Accredited Health Plan, was rated 3.5 out of 5 in NCQA's Private Health Insurance Plan Ratings 2019-2020, the only HMO plan in Oklahoma to receive this rating.