MEMBER MATERIALS AND INFORMATION (STATE, EDUCATION & LOCAL GOVERNMENT EMPLOYEES)
Learn more about your GlobalHealth benefits! Download the Member Handbook and other important documents below. All documents shown are available in printed versions. If you need a printed version, please contact Customer Care and a copy will be mailed to you at no cost.
Find information in the Member Handbook, or in the FAQs about:
Choosing a PCP
Complaints, Grievances and Appeals
Urgent/Emergency Care
Newsletters
2021 Plan Materials and Information
Additional Resources
Click here for member materials prior to 2021.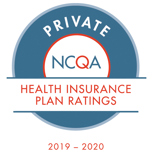 GlobalHealth, Inc., an NCQA Accredited Health Plan, was rated 3.5 out of 5 in NCQA's Private Health Insurance Plan Ratings 2019-2020, the only HMO plan in Oklahoma to receive this rating.