/* There is a non-breaking space here */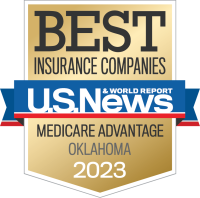 Medicare Advantage Annual Enrollment Period is October 15 through December 7
Most individuals with Medicare and Medicaid qualify to enroll once per quarter, January – September or you may have a chronic condition that allows you to enroll right away. Contact us today!
Stay Informed and Inspired - Browse our Member Newsletters Click Here
Get the 2024 Medicare Advantage benefits you deserve!
Benefits vary by the plan selected. To view plans offered in your area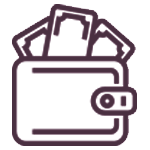 Smart Wallet
OTC, GROCERY, GASOLINE AND/OR UTILITY BENEFITS 1, 2
Core plan members receive between $100 and $115 per quarter to spend on OTC items.
C-SNP plan members receive $150 per quarter to spend on OTC items, gasoline, and/or groceries. 1
D-SNP plan members receive between $215 to $250 per month to spend on OTC items, groceries, gasoline and/or utility bills, including electricity, water, and/or natural gas. 2
You must pay for your gasoline at the pump.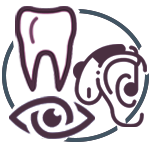 Dental, Vision, Hearing
Receive between $1,500 and $6,000 a year to use towards dental services.
Receive between $100 and $400 to use towards vision services.
Receive between $1,000 and $2,000 to use toward hearing aids.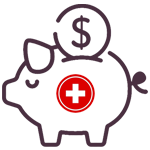 Smart Wallet
ADDITIONAL DENTAL, HEARING, AND/OR VISION BENEFITS
Receive between $500 and $1,250 per year, depending on plan, in extra dental, hearing, and/or vision benefits.
Smart Wallet benefits can be split between dental, hearing, and/or vision services, or be spent on a single service.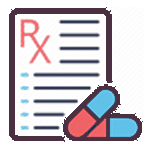 Prescription Drugs
$0 copays for D-SNP plan members.
You won't pay more than $35 for a one-month supply of each insulin product covered by our plan, no matter what cost-sharing tier it's on.
Additional Coverage for Tier 1 drugs and Tier 3 oral antidiabetics during the Gap coverage stage.
Low copays on extended 100-day supplies for Tier 1, 2 and 3 drugs. $0 copay for Tier 1 drugs.
Coverage for ED drugs.
$0 copay on Part D vaccines.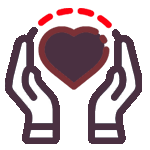 $0 PREVENTIVE SERVICES
GlobalHealth plans cover all Medicare Part B preventive services at no cost, such as:
Annual Wellness Visit
Pap Smears/Pelvic Exams
Prostate Cancer Screening
ESRD Nutrition Therapy
Medical Nutritional Therapy
Bone Mass Measurement
Colorectal Screening
Pneumonia Vaccine
Hepatitis B Vaccine
Flu Vaccine
Mammograms
Physician Exams
Diabetes Training

IN-HOME Support Services
(Papa Pals)
Receive up to 60 hours per year depending on your plan at no cost to you.
In-Home Support Services can help with:

Light house tasks such as meal prep, organization and laundry.
Technology help, such as setting up personal phones or computers, and assisting with telehealth appointments.
Transportation to and from doctor appointments, grocery shopping, or other errands.
Setting up doctor's appointments, including virtual visits via phone.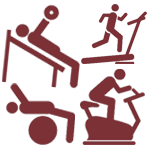 GYM and Fitness
Receive a NO COST gym membership.
Receive one of the following NO COST kits once a year:

Fit-bit® or Garmin® fitness wearable device.
Kits for yoga, Pilates® or strength training, and more.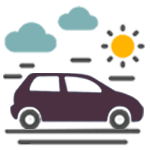 Transportation
Receive between 12 to 36 free one-way trips for your medical and pharmacy needs.
1 Some benefits mentioned are part of a special supplemental program for members with chronic disease. Members must meet all benefits' eligibility criteria.
2Amounts may vary per coverage. If you have questions, need materials on a standing basis in alternate formats and/or languages or need oral interpretation services, you can call us at 1-844-280-5555 (toll-free) or 711 (TTY, for the hearing impaired).
OUR PASSION IS GENUINE CARE AND OPTIMAL HEALTH FOR THE MEMBERS WE SERVE
Reach out to us - We're here to help!
Fill out this form and one of our local, dedicated team members will help you:
Answer questions about your benefits.
Find doctors or pharmacies in our network.
Check prescription medicine costs.
Learn more about our plans.
Enroll in a plan and become a GlobalHealth member.
---
We are also here to help you by phone:
1-844-280-5555 (TTY: 711)
October 1-March 31
8 a.m. to 8 p.m.
7 days a week
April 1-September 30
8 a.m. to 8 p.m.
Monday to Friday
Our Service Area
SERVING THE FOLLOWING COUNTIES IN
oklahoma:
Caddo
Canadian
Carter
Cleveland
Creek
Garfield
Garvin
Grady
Hughes
Lincoln
Logan
Mayes
McClain
McIntosh
Muskogee
Okfuskee
Oklahoma
Okmulgee
Pawnee
Pittsburg
Pontotoc
Pottawatomie
Rogers
Seminole
Tulsa
Wagoner