Meet Our Local Agents
Meet Our Local Agents
Meet Our Local Agents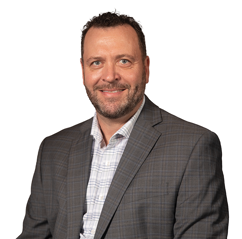 Meet agent Rodd Martin
Medicare Advantage Sales Manager – OK
Rodd has been a licensed agent since 2007 upon exiting the US Army.  He began his career with Global Health in 2022, but has worked in the Medicare Advantage industry since 2008 and has a wide variety of experience within the Medicare Advantage realm.  He brings a positive attitude to Global Health and hopes to inspire others by encouragement and problem solving.  He enjoys hunting, fishing and spending time with his family.
"I came to Global Health because I wanted to be a part of a local company that values my contributions.  I love Oklahoma and the Okies that bless this beautiful state.  Global is the perfect landing place for my career and I am so excited to help Global Health grow and bring value and compassion to our team, the agents and the members we serve".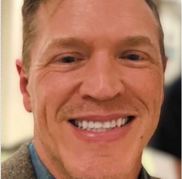 Meet agent Joel Hitsman
918-878-7334
[email protected] 
Joel is from Jackson, MS. He has lived in OK for half of his life. He has worked in sales for thirty years and four years in the insurance and financial services industry. With experience in investments and financial needs analysis, he has a great ability to understand the needs of senior's while pin pointing changes needed. This is Joel's second year in the Medicare market.
Joel fully understands the value of having quality healthcare, being without healthcare for a period of time himself. He also grew up with his grandmother who had multiple surgeries, and his father was also a heart patient. He saw first hand the need there was for better help and information.
Joel is also a small business owner, and strongly believes in supporting local businesses. Joel enjoys spending time with his wife and daughter, attending church, exploring the outdoors, cooking, creative design work and volunteering.
"I truly enjoy helping everyone. For seniors, healthcare in a time of transition can be overwhelming. I like to make things simple to understand, so seniors can feel confident in their future, as much or even more than they have in their past.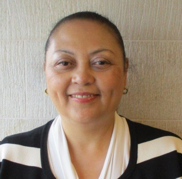 Meet agent Rose Austin
877-671-7319
[email protected] 
Rose has worked in health care and the health insurance industry for a combined twelve years. She has lived most of her life in Texas but is now back in Oklahoma to be with family. Rose has a B.S. in Management with a minor in Ethics. She enjoys spending time with her nephew, traveling, cooking, and listening to Jazz music. Rose's favorite part of working with seniors is helping them make the best choice.
"I am excited to use my experience working with seniors to help them find the best health care options. Transiting to Medicare can be overwhelming for most people, so I look forward to helping people with questions and concerns they may have."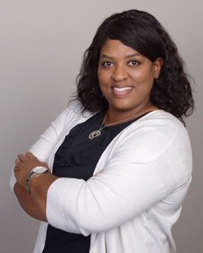 Meet agent Brandy Kayo
844-390-1592
[email protected] 
Brandy has been in the insurance industry for six years and has been selling Medicare Advantage plans for the last four years. She has been working for GlobalHealth for two years. Brandy graduated with an Associates Degree from Mountain View College and has a Licensed Vocational Nursing Certification from North Central Texas College. Brandy is from Dallas, Texas but considers herself an Okie as she has lived in Oklahoma for the last nine years. She has a son named Devin and two dogs, Maximum and Zoe. Brandy is constantly engaging in activities to better herself such as running, yoga, gardening, swimming, painting, singing, and reading. Her favorite part of working with seniors is helping them make good health care decisions.
"I get to use my expertise in the area of Medicare Advantage to inform people about their options in a way that makes sense, so they are able to make a really good, informed decision."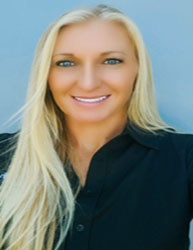 Meet agent Cristin Peters 
844-690-7966
[email protected]
Cristin has been in sales for the last 10 years. This will be her first year in the Medicare market. Cristin has been married for 19 years and has 2 teenage daughters. During her spare time, she enjoys spending time with family, camping, boating and riding horses.
"I enjoy meeting new people and visiting about what is important to them. I look forward to helping seniors find the right Medicare Advantage plan to fit their specific needs."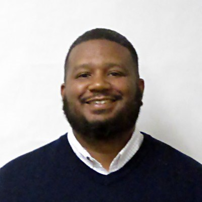 Meet agent Cecil Piercy
844-690-7968
[email protected]
Cecil has been in the insurance industry selling Medicare Advantage plans and working for GlobalHealth for two years. He graduated from the University of Oklahoma with a BA in Criminology. Cecil is an Oklahoma native from Muskogee and now lives in Broken Arrow, where he is very engaged with his community. He is currently the Executive Director for the Oklahoma District of Alpha Phi Alpha Fraternity, Inc., a member of the F&AM PHA Masonic Lodge, and a member of the Tulsa PHA Shriner's Organization. Cecil also sits on the Men's Health Expo Board which is subsidized by the Tulsa Health Department that focuses on Men's Health Issues in the community. Cecil is engaged with four children. He is a Martial Arts Instructor and MMA Coach. Cecil also enjoys competitive shooting and reading non-fiction books. His favorite part of working with seniors is helping them understand.
"I enjoy helping seniors make sense of the Medicare benefit process. When seniors are new to Medicare, the application process and the enrollment into a MAPD plan process is new to them. I like helping make sense of both processes."