Meet Our Local Agents
Meet Our Local Agents
Meet Our Local Agents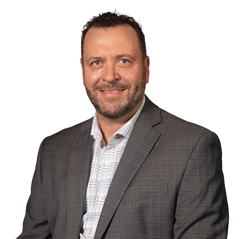 Meet Director Rodd Martin
Director, Medicare Advantage Sales
1-316-201-5329
[email protected] 
Rodd has been a licensed agent since 2007 upon exiting the US Army.  He began his career with Global Health in 2022 but has worked in the Medicare Advantage industry since 2008 and has a wide variety of experience within the Medicare Advantage realm.  He brings a positive attitude to Global Health and hopes to inspire others by encouragement and problem solving.  He enjoys hunting, fishing and spending time with his family.
"I came to Global Health because I wanted to be a part of a local company that values my contributions.  I love Oklahoma and the Okies that bless this beautiful state.  Global is the perfect landing place for my career and I am so excited to help Global Health grow and bring value and compassion to our team, the agents and the members we serve".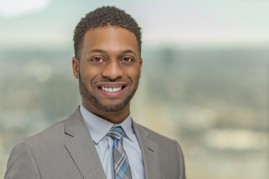 Meet Agent Jeremey Bridges
1-405-414-4112
[email protected] 
Jeremey has been in Medicare Advantage for about a year. He was raised by his grandparents, which is why he is passionate about helping senior in our community get the most out of their Medicare benefits.
"I love to consult with my members to make sure we get them in the best plan for their situation. There's nothing that I enjoy more than doing my part to ensure my community is happy and healthy."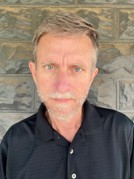 Meet Agent Martin Conway
1-405-280-5433
[email protected]  
Martin has worked for GlobalHealth on the government team for 6 years. Martin and his wife love to travel and play with their grandchildren.
"I chose GlobalHealth because I enjoy helping people find the insurance option that suits their needs, and GlobalHealth has outstanding options."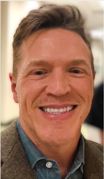 Meet agent Joel Hitsman
1-918-734-2319
[email protected] 
Joel is from Jackson, MS. He has lived in OK for half of his life. He has worked in sales for thirty years and four years in the insurance and financial services industry. With experience in investments and financial needs analysis, he has a great ability to understand the needs of senior's while pinpointing changes needed.
Joel fully understands the value of having quality healthcare, being without healthcare for a period of time himself. He also grew up with his grandmother who had multiple surgeries, and his father was also a heart patient. He saw first-hand the need there was for better help and information.
Joel is also a small business owner, and strongly believes in supporting local businesses. Joel enjoys spending time with his wife and daughter, attending church, exploring the outdoors, cooking, creative design work and volunteering.
"I truly enjoy helping everyone. For seniors, healthcare in a time of transition can be overwhelming. I like to make things simple to understand, so seniors can feel confident in their future, as much or even more than they have in their past.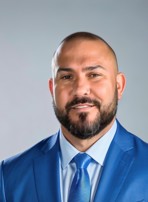 Meet Agent Drew Joels
1-918-206-2922
[email protected]  
Drew is one of the newest additions to GlobalHealth, having just come over from a medical clinic serving the senior community. Drew is a Tulsa native, and he graduated from Union High School. He later graduated from Oklahoma State University with a degree in Business and Health & Human Performance. Drew is active in the community by overseeing a mobile food pantry, participating in "Get off the Bus" ministry, coaching youth sports, and volunteering at the Tulsa Day Center. Drew currently resides in Tulsa with his two children, where enjoys spending quality time with his kids, working out and watching OSU football!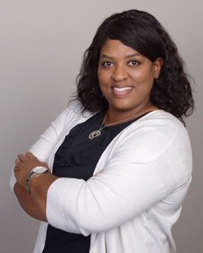 Meet agent Brandy Kayo
1-405-626-7663
[email protected] 
Brandy has been in the insurance industry for seven years and has been selling Medicare Advantage plans for the last five years. She has been working for GlobalHealth for three years. Brandy graduated with an Associates Degree from Mountain View College and has a Licensed Vocational Nursing Certification from North Central Texas College. Brandy is from Dallas, Texas but considers herself an Okie as she has lived in Oklahoma for the last ten years. She has a son named Devin and two dogs, Maximum and Zoe. Brandy is constantly engaging in activities to better herself such as running, yoga, gardening, swimming, painting, singing, and reading. Her favorite part of working with seniors is helping them make good health care decisions.
"I get to use my expertise in the area of Medicare Advantage to inform people about their options in a way that makes sense, so they are able to make a really good, informed decision."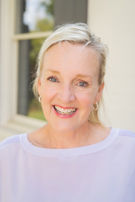 Meet Agent Kelli Metz
1-405-818-8001
[email protected]
Kelli graduated from the University of Oklahoma with a BBA in Finance. Kelli began her career as a Financial Consultant with Merrill Lynch for 6 years after college. She took time off to have children. Kelli and her husband started a Durable Medical Equipment company. They owned the company for 25 years and sold it in 2020.
After taking a short break, she got her insurance license and was selling every type of insurance product. Kelli quickly realized that she enjoys working with Seniors and wanted to focus on Medicare. She was familiar with GlobalHealth because of her prior business and wanted to join a solid organization in the Medicare Advantage market. She is especially excited that GlobalHealth is an Oklahoma based company!
In her free time, Kelli enjoys spending time with her husband, daughter, and 2 sons as well as her precious granddaughters, Goldie and Daisy. She also enjoys gardening and being outdoors.
"I enjoy helping seniors navigate Medicare and begin to feel knowledgeable and confident about their healthcare options."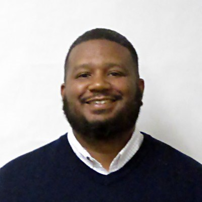 Meet agent Cecil Piercy
1-918-605-1469
[email protected]
Cecil has been in the insurance industry selling Medicare Advantage plans and working for GlobalHealth for three years. He graduated from the University of Oklahoma with a BA in Criminology. Cecil is an Oklahoma native from Muskogee and now lives in Broken Arrow, where he is very engaged with his community. He is currently the Executive Director for the Oklahoma District of Alpha Phi Alpha Fraternity, Inc., a member of the F&AM PHA Masonic Lodge, and a member of the Tulsa PHA Shriner's Organization. Cecil also sits on the Men's Health Expo Board which is subsidized by the Tulsa Health Department that focuses on Men's Health Issues in the community. Cecil is engaged with four children. He is a Martial Arts Instructor and MMA Coach. Cecil also enjoys competitive shooting and reading non-fiction books. His favorite part of working with seniors is helping them understand.
"I enjoy helping seniors make sense of the Medicare benefit process. When seniors are new to Medicare, the application process and the enrollment into a MAPD plan process is new to them. I like helping make sense of both processes."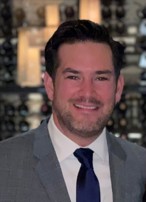 Meet Agent Allen Porter
1-918-720-7578
[email protected]
With over a decade of exceptional sales experience, Allen Porter brings a wealth of expertise to GlobalHealth. A devoted family man, Allen has successfully balanced a thriving 14-year marriage and the joy of parenting two wonderful children. This ability to manage and excel in multiple facets of life is a testament to his dedication and passion.
Professionally, Allen has demonstrated an unwavering commitment to the field of sales. He has consistently delivered remarkable results, surpassing targets and fostering lasting client relationships. This dedication to excellence has earned him a reputation for being a reliable and effective sales expert.
Excited to be a part of the GlobalHealth team, Allen is enthusiastic about contributing his expertise. He believes that his skills align seamlessly with the company's mission and values, and he is determined to make a meaningful impact in the industry.
Outside of the office, Allen's enthusiasm for life truly shines. An avid aviation enthusiast, he finds solace and excitement in taking to the skies. This passion for flying mirrors his approach to business – soring to new heights and exploring uncharted territories. It's a reflection of his courage and willingness to embrace challenges.
Allen's record in sales and his zest for life is contagious. With his unique blend of experience, dedication, and a thirst for adventure, Allen is poised to lead GlobalHealth to new horizons.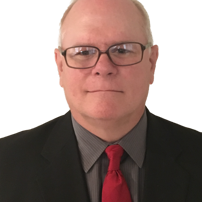 Meet Agent Melburn Short
1-580-230-8696
[email protected]
Melburn has been in the Insurance Industry since 1984. He is 61 years old and started in the Medicare Advantage in 2019 because of his mother. His mother was paying way too much for her Medicare Supplement, so Melburn checked into Medicare Advantage plans and found that he could truly help seniors such as his mother without asking for a penny. This led Melburn to find his place with MAPD plans. Melburn has helped a few hundred seniors since he has started in the field. Melburn will be married 42 years this October, and he has two daughters and seven grandchildren. He loves carpentry work and building things around the house. He also loves all family events that he has year-round.
"I joined GlobalHealth because they are the only one in the game that you don't have to be LIS or Medicaid to receive money back for the part B reduction. All our seniors can get at least $900.00 annual pay raise on their social security check. That is why I came aboard and why I am Proud to be with GlobalHealth."